Welcome

SCHOOL BREAK CAMPS!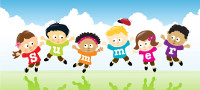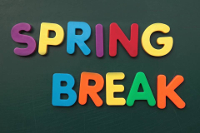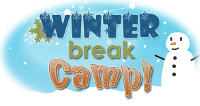 In addition to care offered all non-school PD days, we will also now provide full-day childcare via camps offered at Christmas Break, Spring Break and Summer Break for children in Kindergarten to Grade 6! Registration is NOT exclusive to families who attend the out of school care during the school year. We can accept any student, from any school, registered in Kindergarten to Grade 6. Please contact us if you would like to be emailed information about each of these camps.



We offer full-time, part-time and casual care to children in Kindergarten to Grade 6.

For more information, or to register your child in the current school year, please email or phone us. Pre-registration forms to hold a spot in 2020 and beyond can be submitted by mail or in person at the school.


Testimonials
We love positive feedback from our families! To hear what parents have to say about our care, please take a look at this document.
Location
Les Petits SoleilsInc. Before and After School Care is located at:

Ecole Campbelltown School
271 Conifer Street
Sherwood Park, AB
T8A 1M4


Operating Hours
Monday - Friday; September - June
Mornings: 6:30am - 8:30am

Afternoons: 3:05pm - 6:00pm
Care on PD days and holiday breaks
Additional childcare will be provided at Campbelltown School, under Alberta Children's Services license:

On early dismissal Wednesdays
All day on Professional Development/No School days, including the week of November break
All day over Teachers' Convention

As we are currently running within Covid risk mitigation parameters, we are fortunate that EIPS has offered flexibility on our rental contract, to also allow us access to Campbelltown School on most of the following breaks off school:

Approximately 5 days over Christmas Break
Spring Break
Summer Break weekly camps
** Students are required to bring a bag lunch when childcare lasts all day. **
Cost of Program for 2020-2021 School Year
Our program offers care before and after school, and our fee schedules assume that every month has four weeks. With 20 days of care per month, and the ability to come twice per day, we therefore offer attendance a maximum of 40 times per month.


| | | | | |
| --- | --- | --- | --- | --- |
| Full-time | 6-10 times | 24-40 times | $470.00 | $45.00 |
| Part-time | 4-5 times | 16-20 times | $430.00 | $45.00 |
| Casual | 1-3 times | 4-12 times | Variable | $45.00 |


Payment requirements:

Payment and a full registration form will be requested from parents, via email, in the Spring. Please note that it is our preference that fees be paid using a credit card. Please contact us if you are unable to pay using credit card.
authorization to charge 10 monthly fee amounts to your credit card on file, as calculated in the above table.
Non-refundable $40.00 registration fee per child per year.

Requests to attend PD days will be required a minimum of one week prior to the PD day. If attendance is cancelled within the week prior to the PD day, and children do not attend, the listed fee will still be charged.

Please Note:
We charge a late pick-up fee of $1.00 per minute per child for any minutes beyond 6:00 pm.
If you need to withdraw your child from the regular school year program, we require one month's notice to avoid penalty.
Separate registration processes exist for Summer Break and the regular school year, with individual withdrawal penalties clearly outlined for each.
Registrations will not be processed until all payment authorizations have been received.
All fees are subject to change.
Forms
All forms are in Adobe PDF.

Pre-Registration Form.

:: Duplication or use of any and all content on this site, without expressed consent, is strictly prohibited
:: Last Updated January 22, 2021