Bienvenue!
Les Petits SoleilsInc. French Immersion Preschool offers two French Immersion programs, one for three year olds and one for four year olds, living in the Edmonton and Sherwood Park, Alberta area. All programming is created by certified French Immersion teachers.



We are overjoyed to be Sherwood Park's preschool of choice for French Immersion schooling, in operation for 12 years of French preschool learning and fun!






We have had over 800 different students come through our doors in the past 12 years, some of whom are now in Grade 11 for this school year! With so many years of successful operation, it is very encouraging that parents clearly recognize the value of offering second language programming at such an early age. Please reference our testimonial page reflecting the positive ways our program has impacted families over the past 12 years!

You are invited to attend our


Open House


Wednesday, May 15th
6:00 - 7:30pm


The whole family is welcome to join us for a chance to spend time in the classroom with your child, build up a sense of anticipation for their first day, speak with the teachers, and ask any questions you may still have about the program. In the past, we have had parents drop in and request to tour the classroom, chat with the teacher, or gather further information. We are NOT able to accommodate such drop-in requests as teachers and staff need their non-teaching time to prepare for the upcoming classes, and their teaching time, to teach. Please mark this date on your calendar, and bring your whole family along for the fun!




Limited spots are available for this current school year. Please contact us to register.

We are already accepting pre-registrations for 2019 - 2021.
Please contact us to register or to be placed on a waitlist.
40% of 2019 classes and 20% of 2020 are already full.



For more information, or to register your child, please browse this site, phone 780.709.2602 or email
petits-soleils@shaw.ca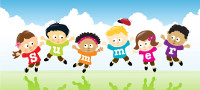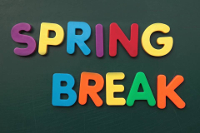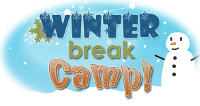 ** Les Petits Soleils offers childcare via camps offered at Christmas Break, Spring Break and Summer Break for children in Kindergarten to Grade 6! Please contact us if you would like to be emailed information about each of these camps, held at Whitecroft Community League. For more information, please check out this brochure outlining the summer camps we offer.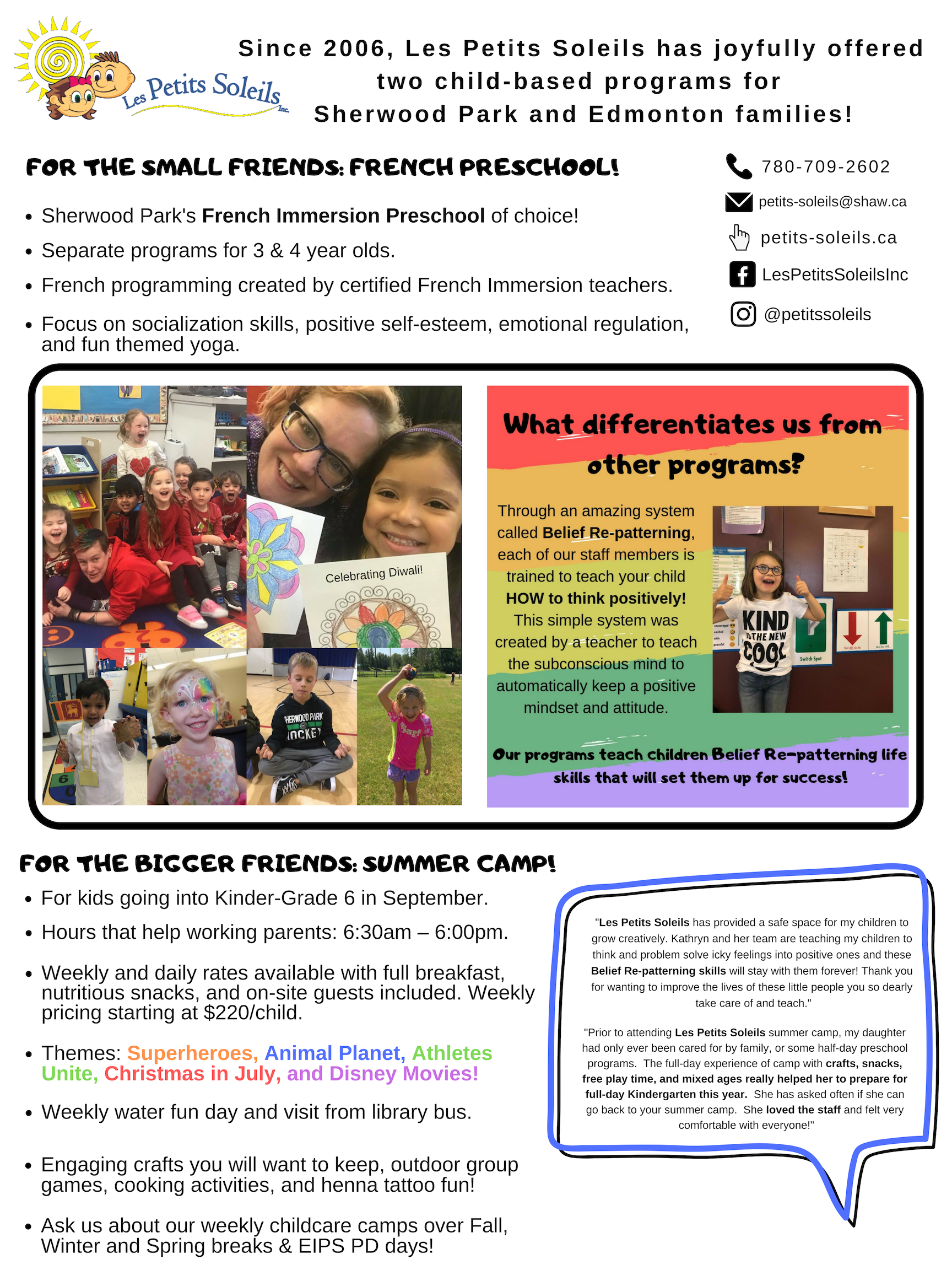 :: Duplication or use of any and all content on this site, without expressed consent, is strictly prohibited
:: Last Updated September 20, 2018